goodies
tirsdag, 10 december 2013
1. clutch/HERE, 2. sweater/HERE, 3. statement necklace/HERE, 4. sweater/HERE, 5. T-shirt/HERE, 6. leather bag/HERE, 7. faux fur jacket/HERE, 8. ear cuff/HERE, 9. sunglasses/HERE
Tak for al Jeres feedback forleden HER, da jeg spurgte, hvad I gerne ville se mere/mindre af på bloggen. Det hjælper mig til at lave bedre indhold til bloggen og giver mig inspiration til nye indlæg :) En af tingene I efterspurgte mere af var "Ebay goodies". Så jeg har derfor endnu engang surfet Ebay tyndt for lækre sager! Hvis I er i tvivl om, hvordan man bruger Ebay, toldregler, osv, så kan I læse min Ebay guide HER, hvor der er svar på det meste. Hvis I er faldet over noget lækkert, så smid endelig links i kommentarfeltet :) Er der noget I ikke kan leve uden denne gang?
……………………………………………………………………………………………………………………………………………………………………………………………………………
I really appreciate all your feedback the other day HERE, when I asked you what you want to see more/less of on the blog. A lot of you wrote, that you want more "Ebay goodies"! So here you go. :) If you have stumbled upon some nice items on Ebay lately, then feel free to drop a link in a comment! Is there something that you can not live without this time?
wearing
tirsdag, 10 december 2013
Sweatshirt/Zara HERE, boots/Shoe Shi Bar HERE (adlink), clucth/Asos HERE (adlink), watch/Marc Jacobs HERE (adlink), diamond love tag/Jane Kønig HERE, ring/Jane Kønig/HERE, jeans/Asos HERE (adlink), coat/Part Two HERE
Godmorgen, ladies! Sovet godt? Jeg kan godt mærke, at jeg var i fitness i går, haha.. Men det er alligevel lidt rart, at man kan mærke, at man rent faktisk har lavet noget. Nu vil jeg smutte på arbejde hos Day. Ses senere..
………………………………………………………………………………………………………………………………………………………………………………………………………………………….
Good morning, ladies! Did you sleep well? I can really feel that I went to the fitness center yesterday, haha… Now I gotta go to work! See you later alligator! 
ponytail
mandag, 9 december 2013
Som tidligere nævnt er jeg ikke så god til lave fine og anderledes frisurer i hverdagen. Det hænger stort set altid bare løst eller er i en normal knold/hestehale. Og det er egentlig lidt ærgerligt, når jeg endelig er ved at have fået en hårlængde, hvor man kan lave mange fine frisurer. I er sikkert mange der kan nikke genkendende til det? Men en frisure som jeg er blevet lidt vild med, er en rodet hestehele. Det ser casual og cool ud og næsten som om du lige er stået ud af sengen. Et look som jeg synes fungerer til de fleste langhårede piger :) Et pift hårspray eller saltvandsspray does the trick :)
As mentioned earlier I always have my hair down or in a simple ponytail/bun. It's a bit of a shame as my hair finally has grown long! One hairdo that I'm very fond of at the moment is the messy ponytail! It's actually pretty simple to make and takes no time – a hairspray or a salt water spray is your friend in this case! :) It looks casual and cool and almost like you just got out of bed. Love it!
(Photo credit: Pinterest)
home
mandag, 9 december 2013
Når man alligevel sidder derhjemme og arbejder, kan man lige så godt gøre det lidt hyggeligt for sig selv. Jeg tænder altid en masse stearinlys, skruer op for musikken og ifører mig et par bløde sutsko! :) Vi har endnu ikke fået pyntet så meget op til jul, men jeg har da fået lavet en lille juledekoration med lidt tørrede blomster, nogle julekugler og et par stearinlys. En simpel måde at få lidt julestemning ind i stuen. Nu vil jeg smutte ned og træne.. Christoffer og jeg har nemlig besluttet os for at starte i fitness i dag for første gang i lang tid. Wish me luck ;)
………………………………………………………………………………………………………………………………………………………………………………………………………………………….
I work a lot from home and therefore I always try to make it a little cosy for myself. I often lit a lot of candles, turn up the music and put on a pair of soft slippers :) We haven't been decorating much for Christmas, actually. But I have managed to make a small Christmas decoration of some sort with some dried flowers, a few Christmas balls and some candle lights. Now I'll go hit the gym for the first time in years, haha :) Wish me luck.
blue
søndag, 8 december 2013
Adlinks: coat/Zara (old, similar HERE & HERE), sweater/Asos HERE, skirt/H&M (old, similar HERE), boots/Isabel Marant (similar HERE), bag/my design for Markberg HERE
I er så stille for tiden… Er I her stadig? :) Eller har I travlt med at købe julegaver og drikke glögg? Jeg beklager, at der har været lidt bøvl med bloggen på det sidste. Som I nok har lagt mærke til, har jeg skiftet design og det har forårsaget en del problemer. Billederne har haft underlige proportioner, kategorierne, mit arkiv og søgefunktionen har ikke fungeret, osv. osv.. Det skulle være fikset nu, men sig endelig til, hvis I oplever, at noget ikke virker som det skal. Håber stadig I hænger på derude :) Og i samme omgang vil jeg benytte lejligheden til at spørge Jer om noget.. – Hvad vil I se mere/mindre af? Hvilke indlæg foretrækker I og er der noget I går om mangler her på bloggen? Shoot!
You're so quiet at the moment.. Are you still here? :) Or are you busy buying Christmas presents? I'm sorry that there has been some problems with the blog lately. As you might have noticed, I have changed the blog design and it have caused some difficulties. The pics have been reeeeaaaalllly long and my archive, categories and search function hasn't been working properly. It should be fixed by now, but pls tell me if something isn't working! At the same time I want to ask you something… – What blog posts do you want to see more/less off on the blog? What subjects do you prefer? Shoot!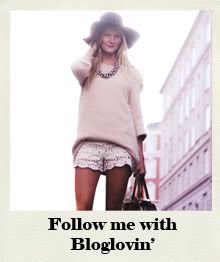 bag!
søndag, 8 december 2013
Glædelig 2. søndag i advent, allesammen! I er flere der har efterspurgt en giveaway med den taske, som jeg netop har designet for Markberg. Og hvad I ønsker, skal I få :) I samarbejde med Markberg udlover jeg nemlig et styks valgfri "Animal crossbody bag" til en heldig vinder. Det eneste I skal gøre for at deltage er at smide en kommentar med hvilken taske I helst vil vinde a disse tre versioner og derudover følge Passions for Fashion og Markberg på Facebook HER og HER. Vinderen kåres på fredag d. 13. december! :)
……………………………………………………………………………………………………………………………………………………………………………………………………………………………………..
Happy 2nd Sunday of Advent, everybody! A lot of you have asked for a giveaway of the bag that I've designed for Markberg! So here you go! In collaboration with Markberg I can now give out one "Animal cross body bag" of your choice to a lucky winner. To participate in the competition you have to drop a comment with your name and tell me which bag you would like to win. Moreover you have to follow Passions for Fashion and Markberg on Facebook HERE and HERE. I will announce the winner of the bag the 13th of December!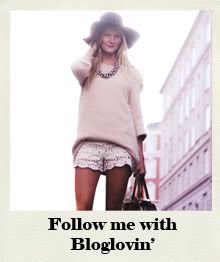 code
søndag, 8 december 2013
Adlinks: 1. sweater/HERE, 2. sweatshirt dress/HERE, 3. jumper/HERE, 4. sweatshirt/HERE, 5. black dress/HERE, 6. top/HERE, 7. cami dress/HERE, 8. coat/HERE, 9. jeans/HERE 
Hej piger! Nogle af Jer har måske allerede opdaget det, men Asos kører denne weekend 20% rabat på alting lige HER med rabatkoden "WEND20". Jeg har allerede klikket en hel bunke hjem, upsi! :D Blandt andet blondekjolen HER, sweatkjolen HER og disse jeans HER. :) Er der noget I ikke kan leve uden?
Hi girls! Some of you have maybe already noticed, that you can get 20% off on Asos all weekend right HERE by using the discount code "WEND20". I've already bought a lot! Haha… E.g. the lace cami HERE, the sweat dress HERE and these jeans HERE. Is there something you can not live without? :)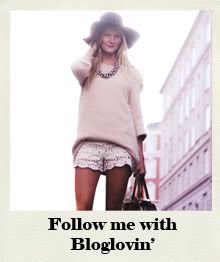 dkk1000
lørdag, 7 december 2013
Har I nogensinde hørt om Shopusa? Jeg har faktisk skrevet om det før (HER), men det er ved at være lææænge siden. Det er et super smart koncept, hvor man kan handle varer fra USA, som ellers ikke bliver sendt til DK. Reglerne er ganske enkle. Man registrerer sig hos ShopUSA helt gratis og uforpligtende og man får derved en adresse hos dem i USA. Når man så køber en vare fra USA på nettet, oplyser man ShopUSA's forsendelsesadresse og det suite nummer man modtager ved tilmeldingen. Pakken bliver så sendt til ShopUSA, som derefter sørger for at få den fragtet videre til Danmark og få den fortoldet og der kommer derved ingen uforudsete omkostninger på varen. Det er virkelig smart, hvis man har forelsket sig i noget fra et site, hvor de ikke shipper til Danmark.
Jeg har været så heldig at få lov til at udlove et gavekort på hele 1000 kr, som man kan shoppe amok for gennem ShopUSA. Det eneste I skal gøre for at deltage er at signe op til ShopUSA's nyhedsbrev HER og derudover smide et link i kommentarfeltet til noget fra USA, som I vil bruge pengene på, hvis I vinder.
Vinderen findes d. 10. december.
Sorry guys, this competition is for my Danish readers only! :)
(Sponsored by ShopUSA)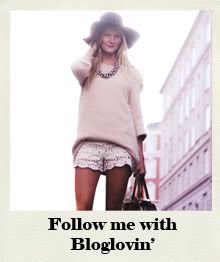 burgundy
lørdag, 7 december 2013
Adlinks: bomber jacket/vintage (similar HERE), tank top/Isabel Marant pour H&M (similar HERE), jeans/Asos HERE & HERE, boots/Isabel Marant (similar HERE), beanie/Asos HERE, necklace/New Look HERE, 
Hvor er det dog pludselig blevet meeeegaaaa koldt og ikke mindst glat udenfor! Jeg startede dagen med at stå på halen ned ad trappen foran hoveddøren.. PINLIGT! Der skete heldigvis ingenting, men man skal virkelig passe på i disse dage :) Jeg var iført nye, skinny jeans fra Asos og en gammel vintagejakke, som jeg engang fandt på et loppemarked for et par år siden. Kan I have en skøn aften, piger!
It has suddenly got reeeaaalllyyy cold here in Denmark and also very slippery! I started my day falling down the steps at our front door.. EMBARRASSING! Luckily, nothing happened, but you really have to take care these days :) I was wearing new, skinny jeans from Asos and an old vintage jacket that I bought at a local flea market a couple of years ago. Have a lovely evening, girls!
list
fredag, 6 december 2013
1. camera/Canon Eos 100D HERE, 2. makeup brushes/Chanel HERE, 3. sweater/Acne HERE, 4. cami/Zara HERE, 5. perfume/D&G HERE, 6. lamp/Tom Dixon HERE, 7. shearling boots/Isabel Marant HERE, 8. candle stick/Hay HERE, 9. flowerpot/Skjalm P HERE, 10. mineral foundation/Tromborg HERE, 11. bra/Pieces HERE
Flere af Jer har spurgt efter inspiration til juleønskerne, så derfor tænkte jeg, at det ville være oplagt at dele min egen ønskeliste med Jer :) Som I kan se, er ønskerne meget blandede, men mest af alt ønsker jeg mig et nyt spejlreflekskamera (eller måske mere realistisk – et tilskud til det, haha). Mit nuværende Canon Eos 450D er ved at være rigtig slidt og gammelt og det gjorde det ikke bedre, at jeg tabte det på gulvet sidste år, så jeg trænger virkelig til et nyt. Canon har været så søde at låne mig det nye Canon Eos 100D til test og jeg må sige, at jeg har været yderst begejstret for det! Ikke nok med, at det både vejer og fylder væsentligt mindre end mit gamle, så tager det virkelig også fantastiske billeder (det er dette kamera jeg har skudt alle billederne med til bloggen de sidste par måneder). Så det må være nummer 1 på ønskelisten! I kan finde det HER. Derudover måtte blondetoppen, nogle af de fine interiørsager, make-up penslerne og støvlerne også gerne havne under juletræet… Eller faktisk bare gerne det HELE, haha.. Dear Santa! :) Hvad ønsker I Jer mest af alt til jul?
Several of you guys have asked if I could share my Christmas wish list with you, so here you go :) I have a lot of wishes, but the biggest of them all is a new SLR camera! My current Canon Eos 450D camera is very old and since I dropped it on the floor last year, it hasn't been the same. The last couple of months I've borrowed and tested the new Canon Eos 100D from Canon and I've been very pleased with it! It's much smaller and lighter than my old camera and it takes better pictures! After I'd been testing it, I know that this is the camera I want. So dear Santa…!! ;) You can find it HERE. Also, I wouldn't mind the lace cami, the interior stuff, the make-up brushes and the boots under the Christmas three.. Or actually, I wouldn't mind having all of it, haha.. What is your biggest wish for Christmas?
To the top